GET THE ESSENTIAL TEFL TOOLKIT
The Enjoy TEFL Specialist Courses have been designed for individuals who would like to try the short courses, before taking the 120 Hour or 180 Hour Courses and gaining their Accredited TEFL Certificate, or for qualified teachers looking to deepen their knowledge and specialist skills. All our Specialist Courses will encourage your learners to pursue lifelong learning goals and also have great fun along the way and give you an essential TEFL TOOLKIT for 2016 and beyond.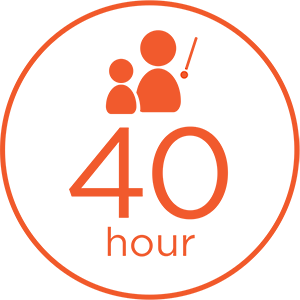 TEACHING ENGLISH ONLINE
The Accredited 40 Hour Teaching English Online Course has been designed to help you become an excellent online teacher, teaching English as a Foreign Language (EFL) online to non-native students of English. You may already have taken up a post teaching EFL online but you feel you need a bit more practical support to help you meld in better to your new role or you maybe starting a new career.
No matter which position you are in, this Accredited course will pave the way in helping you become an excellent online EFL teacher. We at Enjoy TEFL are renowned for designing and delivering high quality TEFL courses, so you are in safe hands.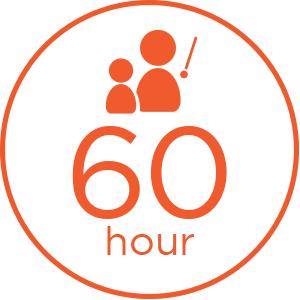 TEACHING ENGLISH TO YOUNG LEARNERS
The Accredited 60 Hour Teaching English to Young Learners Course has been designed to help teachers develop an expert understanding of how to approach teaching young learners. It can be taken as a stand-alone course for individuals looking to get an introduction into TEFL or for qualified teachers looking to deepen their understanding of TEYL.
It builds on the 120 Hour essential TEFL Course. Future employers will see your Specialist Courses as an indication of your commitment to teaching and will value you knowledge in these expert areas. It will allow you to collaborate and take leadership positions, where you can train other teachers.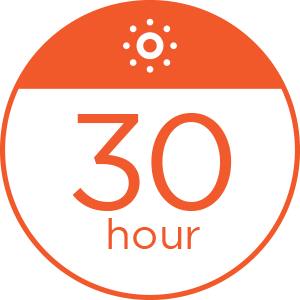 TEACHING MINDFULNESS TO YOUNG LEARNERS AND TEENAGERS
Innovation is an important skill to have in a TEFL classroom because the environment is always extremely dynamic. A teacher must constantly adapt to what's happening with their learners. It's both challenging and extremely rewarding.
The Accredited 30 Hour Teaching Mindfulness to Young Learners and Teenagers Course has been specially designed to help Teachers improve their learner's focus, performance and learning by teaching Affective (Mindfulness) Skills. The Course can be taught to a wide range of English language learners because the activities are simple to use and teach. The Activities have been designed specifically for ESL Learners.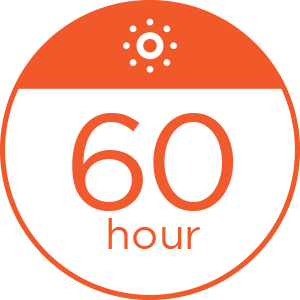 MINDFULNESS SKILLS FOR TEFL TEACHERS
The Accredited 60 Hour Mindfulness for TEFL Teachers Course will teach you Affective or Mindfulness Skills because it's important to model the behaviour you are teaching. The 60 Hour Course will help you both inside and outside of the classroom and allow you to encourage, motivate, use positive language, be optimistic and be more connected with your learners. This will ultimately help you become an excellent teacher or master teacher and help your learners feel more relaxed, have more fun and learn more.
The Mindfulness for TEFL Teachers Course is an essential Toolkit for TEFL Teachers in 2015 and beyond.
30-Hour and 60-Hour Specialist Teaching Mindfulness Courses
The modules contain downloadable lesson plans, excellent ESL activities and games, quizzes and fun video animations to present the lessons on neuroscience. This will help students improve learning, focus and kindness. The themes include looking at the brain and stress, building good habits and neuroplasticity, dopamine and happy memories, cortisol, the executive function, perspective taking and optimism.
Advantages of Mindfulness to Students:
Improves learning and performance
Improves focus
Decreases anxiety before examinations
Improves reflection for deep learning
Improves Social and Emotional Learning (SEL)
Creates a happier child and happier relationships
Helps prioritise information through focus
Creates kindness towards others.
To be an excellent teacher you need to be connected with your students. Not only will you be teaching Affective Skills but you will be also learning these skills yourself. This will help you learn more and improve your performance at the same time as creating lifelong learning attitudes in your classroom. The 2 Specialist Courses are an essential Toolkit for TEFL Teachers in 2015 and beyond.
Advantages to Teachers of Mindfulness:
Essential Toolkit for TEFL Teachers in 2015
Specialist Skills will enhance your CV
Employers recognise Innovation
Increased Focus
Improves Creativity and Innovation
Improves Relationships at work
Improves Positive Thinking
Improves Decision Making